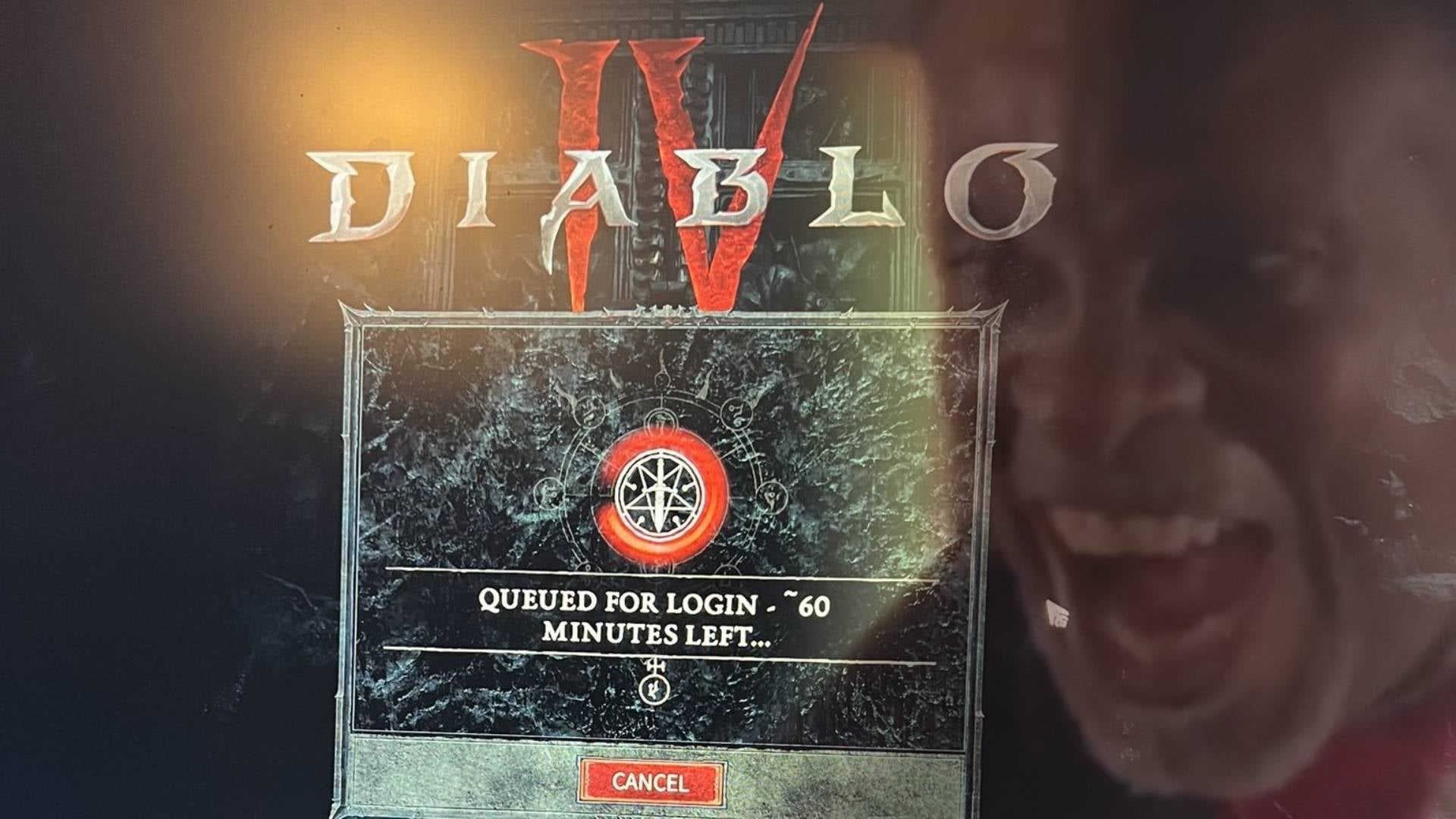 Diablo 4 servers are on fire, under siege, and getting pushed to their limits as countless players swarm to the game during the pre-order weekend beta.
Those who attempt to play are thrown into lengthy queues, while those who manage to get into the game are being disconnected and potentially thrown back into the line if they run into a bug with the play button. Diablo 4 servers…welcome to hell.
A full list of expeted issues have been posted online on the official Diablo Twitter account. While a wave of excited players was seemingly expected, alongside the queues they bring, that hasn't stopped the pain of waiting while your friends and fellow adventurers are having a blast.
What's good is that the game is pretty cool once you actually get into it! From my personal experience playing before I was disconnected, couldn't hit play, and forced back into the queue, it was as gruesome and grungy as I'd hope for. So stick out the queue, or maybe come back later when all the kids go to bed.
If you're looking for Diablo 4 guides for the beta, we have plenty! This includes a class tier list for the beta, as well as specific builds for the three playable classes: Barbarian, Sorcerer and Rogue.